Meet HGTV's The Laundry Guy, Patric Richardson
Jan 4, 2023, 01:20 AM
Patric Richardson, Star of HGTV and Discover+, has gained national fame sharing new and better ways of caring for your apparel and home textiles. Learn jaw dropping tricks on how to care for your every day textiles and the ones that are extra special to you at the Minneapolis Home + Remodeling Show this year. Here is a sneak peek of what you can learn as we caught up with Patric with a fun Q&A!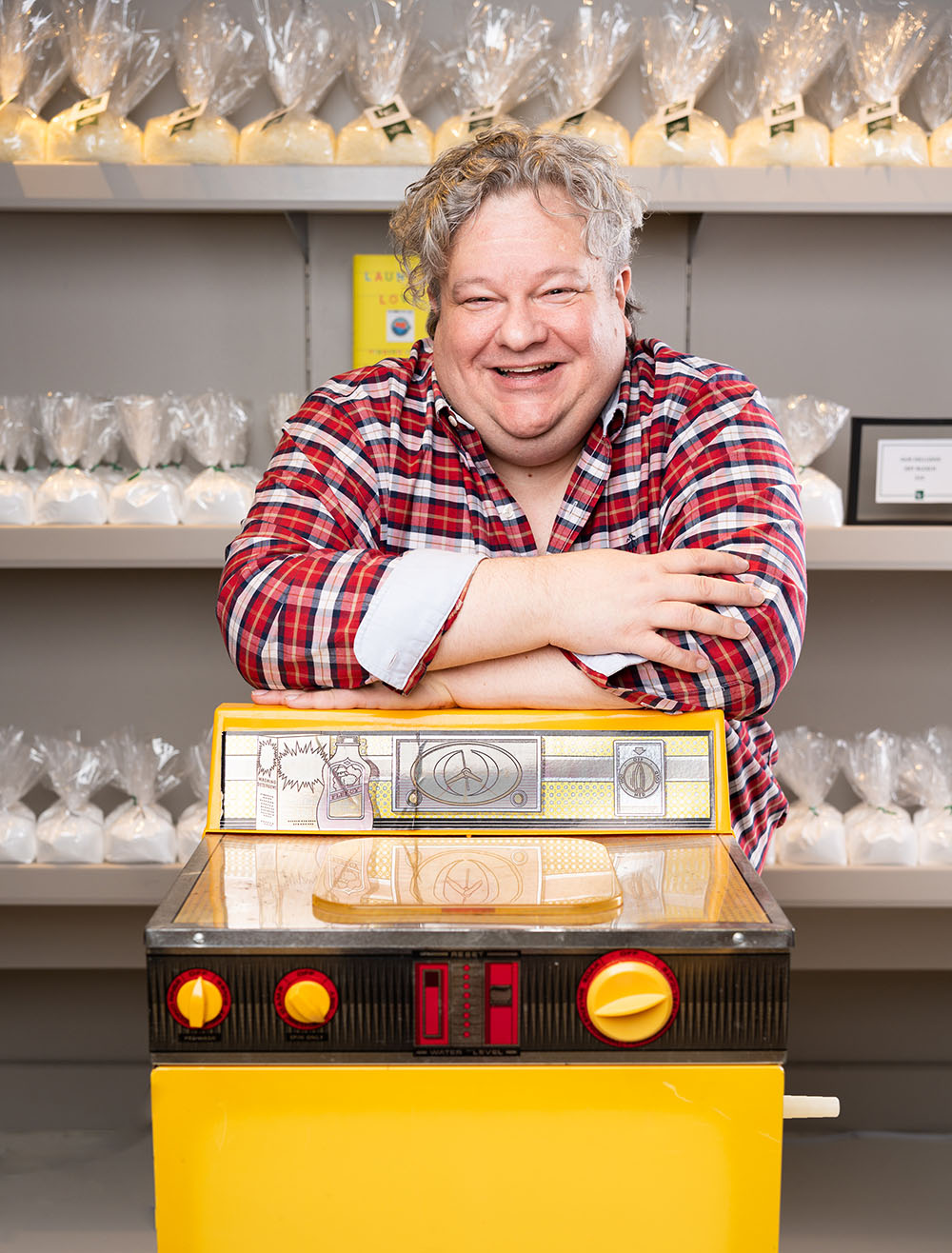 Q: What home gadget or tool should every homeowner have?
A: I couldn't do laundry without a horsehair brush. They get softer when they are wet so they are safe enough to scrub cashmere and silk, but strong enough to take out serious stains.
Q: What is the trickiest stain to get out?
A: Lipstick or Barbeque…They are both oily and complex and, in both cases the higher the quality, the harder to remove!
Q: What is the most underrated cleaning product?
A: VINEGAR! I love it for so many things, it is perfect to remove oily stains in the laundry and then clean the laundry room!
Q: Best home purchase for under $100?
A: A steamer, but an all purpose one, you can use it to clean the house, and it will have an adapter to steam clothes. So all purpose.
Q: What is your favorite part of doing laundry?
A: I love the whole process for 2 reasons, first, it makes whoever you are doing laundry for (including yourself) happy; second, it gives me such a sense of satisfaction, you start with this wrinkled stain pile of fabric and end with a beautiful closet full of clothes….Mick was wrong, you can get satisfaction!
Q: What is your favorite paint color.
A: I am so boring here, I love French Grey. I surround myself with wildly colorful clothes so a neutral backdrop is best. There can only be one centerpiece at the party after all.
Q: What is one design tip for big impact in the laundry room?
A: I am famous for saying you should hang a disco ball in the laundry room, but after that, get a great light fixture and some paint. You can make a fun room that you love to work in, it can just take an afternoon.
Q: What's your next home project?
A: I am obsessed with making my little deck into an oasis, so when spring comes, I will be busy for sure.
Q: Which fellow HGTV star would you most like to work with and why?
A: Oh Gosh, so many people, I love the HGTV people…if I had to pick, Ben and Erin, I was lucky enough to get to do something with them, but would love a show.. I really love several of those people, so I guess really I would like to do something like Rock the Block where I can work with a bunch of them at once. I know it's a cop out, but too hard to pick!
Q: What do you you enjoy about being at a home show?
A: First and foremost. PEOPLE. I love to talk, and I love to meet people in their towns and hear their stories. Second, my father was a builder so I love seeing all the aspects of home and garden. I like to walk around and see what everyone has to offer, it totally energizes my mind.
Follow Patric on Instagram
@laundrypatric
and check out his helpful YouTube videos on his website
laundryevangelist.com
and if you haven't, you'll love his book Laundry Love, Finding Joy in a Common Chore. Plus, see him in person during t his year's show at U.S. Bank Stadium Feb 3-5, 2023 to g
et the chance to ask him your laundry questions and learn great tips & tricks!