From Fixer Upper to Restoration Road: Featured Celebrity Clint Harp
Feb 1, 2022, 21:19 PM
What better place for a carpenter from a show called, "Fixer Upper" than the Minneapolis Home + Remodeling Show? We're thrilled that Clint Harp, the beloved reclaimed wood-lovin' furniture maker from the HGTV hit show will be our featured celebrity.
For five seasons on "Fixer Upper," Clint could be found building whatever renowned designer Joanna Gaines could dream up. Now, he is the star of his own show called "Restoration Road" where he travels the country restoring historic structures and bringing them back to life. You can find this brand new show on Magnolia Network.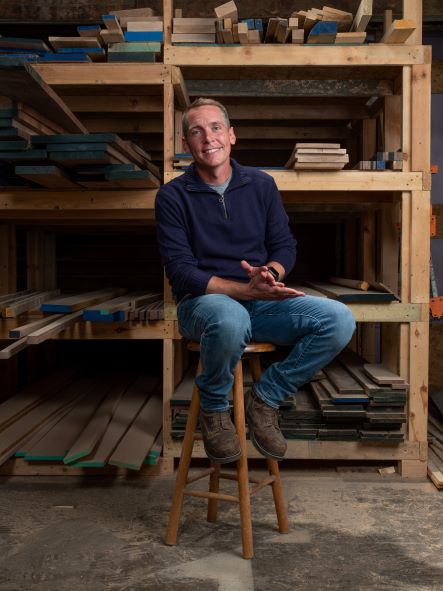 We asked Clint to answer a few questions before he came to visit:
Q: What's an easy DIY project homeowners can tackle to improve their space?
Clint: "A shelf! Find a cool piece of wood in your garage or in someone else's scrap pile and make a shelf! With some simple brackets from a home improvement store you can make a really fun shelf with very little effort."
Q: What
décor
items are worth splurging on?
Clint: "I'm biased but I would say all furniture. Ask around and the things that get handed down from generation to generation are tables and beds and dressers and benches and chairs…spend money on things that last and you will bless generations of people long after you're gone.
Q: What's a common mistake homeowners make when they take on a home improvement project themselves?
Clint: "Usually it's underestimating how much time and money it's going to cost. I've done it many times. Your best bet is to add 30% on top of whatever you're guessing."
Q: What's one thing you wish every homeowner knew?
Clint: "That it's better to spend the money up front and get it done right than to take shortcuts…and if you don't have the money yet…live with what you have until you can afford the real deal."
Clint will be sharing behind-the-scenes stories and tips of the woodworking trade on the Main Stage on Friday, February 4 at 4 p.m. and Saturday, February 5 at 11 a.m. Grab your tickets today to come see him!