Experts Are Coming To The Minneapolis Home + Remodeling Show
The Minneapolis Home + Remodeling Show returns to U.S. Bank Stadium January 24-26, 2020. This exciting three-day event is sure to inspire homeowners with more than 300 resources and vendors. Plus, multi-talented and all-around Renaissance man, Brett Tutor will be appearing LIVE all weekend long.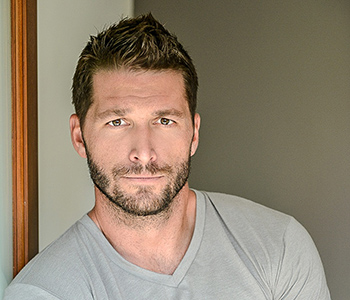 A born and bred Texan, Brett began apprenticing as a carpenter under his grandfather at age 15. Since then, Brett has kept busy by studying mixed martial arts, being an EMT and SWAT medic, working as a stuntman and actor (including an Old Spice commercial!), becoming a house flipper and home inspector, writing songs and recording music, and founding a non-profit called Off The Grid which builds clean water and sanitation systems in remote regions around the world.
Oh, and did we mention that he was named one of People Magazine's "Sexiest Men Alive" in 2018?
Most recently, Brett was on the TLC hit series, Trading Spaces. He's also known for his work as a security and survival specialist on season two of Discovery Channel's hit show, Treasure Quest.
Brett will appear on the Main Stage sponsored by Slumberland Furniture throughout the weekend. You can catch him:
• Friday, Jan. 24 at 5pm
• Saturday, Jan. 25 at 12:30pm and 4:30pm
• Sunday, Jan. 26 at 12:30pm

Other inspirational presenters will include:
• Susie Passons for Slumberland: Style Tips from SP Design
• Nolan Miller of Miller Custom Remodeling: The Latest and Greatest for your Kitchen & Bathroom
• Brita Sailer of the Recycling Association: Take Recycling to the Next Level for your Home and Yard Remodeling Project
• Jon Friesner of GroShed: Local Winter Food Production
• Joan James of A Backyard Farm: Vertical Gardening for Small Spaces
Check out our complete stage schedule to plan your visit to the show. With several informative speakers, stunning displays, and hundreds of experts ready to help with your next home project, this event is a must-attend for anyone in the Twin Cities area.
Jan 8, 2020, 13:00 PM