Sponsor Spotlight: Slumberland Furniture
We welcome back Slumberland Furniture as sponsor of the Minneapolis Home + Remodeling Show's Main Stage! Visit the Main Stage all weekend long for creative design inspiration, because Slumberland Furniture's bringing their 'A' Game.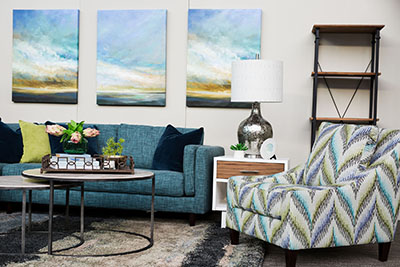 Before the show, here's some decorating insight courtesy of Margaret Eggenberger, Slumberland Furniture's brand strategy director.
What are the color trends you're seeing for 2019?
In upholstery and soft goods especially, neutrals are moving away from the gray trend we've seen for several years towards a broader palette of earth tones — especially creams and taupes with brown undertones. Deep, rich blue and green tones are still trending strong, with blue a perennial favorite. Hues of yellow are also popping up, known to some in the industry as "Gen Z Yellow," reflecting the population that is embracing this trend. Pink and mauve are being utilized as accent/color pops as well.
Gray is still a popular finish on wood products, but we're seeing a growing trend toward washed, lighter white finishes.
Everyone lives such busy lives, how can someone simply refresh a room's look?
There are several quick, easy and affordable ways to bring new life to a room. High on the list is to change up the accent pillows on your sofa and chairs — or add them if you don't have any. Beyond a splash of color, today's pillows can also bring some fun texture to a piece — leather, faux fur, sequins, etc. — which can really create a focal point and a fresh look in an instant. Faux greenery is also a very accessible addition to a room, and brings color and vibrancy to any space. You can find very realistic greenery today that looks fabulous — no green thumb required!
What decorating tips do you have for those on a tight budget?
Good design is good design, no matter the price. Start with a few foundational pieces with classic design elements so that you can hold on to them and your room will always be in style. Bring in smaller items like nightstands, lamps, ottomans and tables to complement and add personality as you find them and as your budget allows. Instead of replacing your entire bed, add an ottoman, replace your nightstand or paint a corner table to freshen up the space. You will be pleasantly surprised at the impact changing up a smaller piece can make on a room. Consider repurposing an existing piece to create a new look: bring an old entertainment console into the dining room as a buffet, for example.
What are the latest decorating trends here in the Midwest?
In general, modern farmhouse and industrial urban are popular in the Midwest. Elements of design include wood finishes, the use of quartz in place of granite, marble and faux marble patterns, black interior trim and accents, and LVT flooring.
Get more decor inspiration and ideas this weekend at the Minneapolis Home + Remodeling Show. Connect with hundreds of home experts and find everything you need to refresh your space.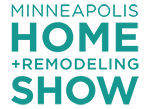 JANUARY 25-27, 2019.
U.S BANK STADIUM
Jan 24, 2019, 00:31 AM