Sponsor Spotlight: Minnesota Rusco
Nothing beats a brand new bathroom. Minnesota Rusco's "Your Bathroom, Your Way" will showcase three different bathroom areas located on the Main Concourse of the U.S. Bank Stadium for the Minneapolis Home + Remodeling Show. If a new bathroom is something you've been dreaming of, here are some design tips courtesy of Angela Kohout, Minnesota Rusco's marketing manager.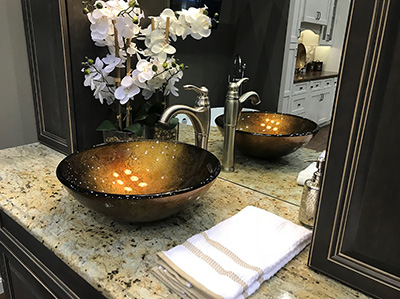 What are some new trends you are seeing in bathroom design?
Neutral colors are falling to the wayside and we are seeing more solid pops of color in vanities and tile. Shades of charcoal, grey and white remain the new neutral colors.
What advice do you have for those looking to remodel a bathroom?
1. Hire a professional that you have thoroughly researched. Check reviews, get references and read their BBB reviews.
2. Make a plan before you have anyone out. Think about the design you want and who is using the bathroom (kids, adults, guests). Save pictures of colors and designs you like.
3. Prepare ahead- any good contractors are busy! Expect a project to take 8-12 weeks from the date that the contract signed with a deposit. Have a reasonable budget in mind. Cost VS Value report 2018 is a great recourse (online) for consumers to see what any type of remodeling project may cost in their area of the country.
We live such busy lives, what are some quick & easy fixes to really upgrade the look of a bathroom?
A fresh coat of paint and some new accessories are always an inexpensive way to give your bathroom a fresh new look. But if your shower or bath area is in need of work and an eyesore, calling a professional to install a zero maintenance surround and base (or tub) can make the whole bathroom look new and can take as little as one day. This will save you time on future cleanings, as typically these surfaces are just wipe and go!
Get more home improvement ideas and advice at the upcoming Minneapolis Home + Remodeling Show, happening January 25-27 at the U.S. Bank Stadium. Connect with hundreds of home experts and find great ideas for your space.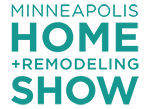 JANUARY 25-27, 2019.
U.S. BANK STADIUM
Jan 22, 2019, 13:17 PM