Get Mad for Madcap Cottage
If you haven't heard of Madcap Cottage, you're in for a real treat. John Loecke and Jason Oliver Nixon are the entertaining interior design duo behind Madcap Cottage and they are sure to bring zany energy to the Minneapolis Home + Remodeling Show stage!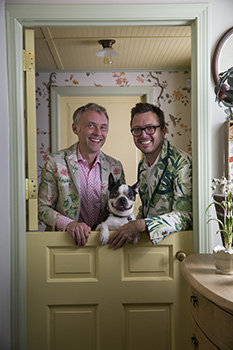 Q: What's an easy DIY project homeowners can tackle to improve their space?
MC
: "Switch out your pillows, and your sofa will look brand new. Or paint your front door a bright color and switch out your exterior lighting."
Q: What was the last picture you took with your phone?
MC
: "The Madcaps are obsessed with Instagram stories, so we just snapped a shot of the toothpick covered ceiling at our dinner in Oxford, Mississippi." (
Follow @madcaptcottage on Instagram to get in on the fun
!)
Q: If you had to move to another country, which would you pick and why?
MC
: "England. We are huge anglophiles and love the whimsy, the history, the great old houses, and the amazing gardens. We would move in a second."
Q: What's one thing we wouldn't guess about you?
John
: "I am from Iowa."
Jason
: "I am an introvert."
Q: What's a common mistake homeowners make when they take on a home improvement project themselves?
MC
: "Nothing has to be perfect. And if you like it, that's all that matters."
Q: Fill in the blank. Three things we can't live without are _______.
MC
: "Our three pound-rescue pups, great design books, dinner parties."
Q: What's a must-have at any part you're throwing?
MC
: "Rose wine and great conversation."
Q: What project have you been most proud to work on?
MC
: "Every project, but we are especially loving our current design project in Oakton, Virginia."
Q: Where do you go online to find inspiration?
MC
: "Instagram and Pinterest."
Q: What's one thing you wish every homeowner knew?
MC
: "That beige is not the answer to good design."
Q: What's something that folks should watch out for when working with a contractor or interior designer?
MC
: "Check their references."
Q: What decor items are worth splurging on?
MC
: "It's all about identifying the 'investment' moments in a home. But mix and match the high and low, good design is not about what it costs.
Q: Would you rather upgrade your closet, kitchen or bathroom?
MC
: "Kitchen, the heart of the home."
Q: What are your best outdoor decor tips?
MC
: "Put out lots of lanterns, and break out a good rose wine."
Q: Could you live in a tiny home?
MC
: "I have but I soon realized that I need lots of storage so the home doesn't look messy."
For more lively banter, plan to visit Madcap Cottage at the Minneapolis Home + Remodeling Show on the Main Stage Friday and Saturday. Still don't have tickets?
Get 2-for-1 when you visit the Home + Garden Events Facebook page
.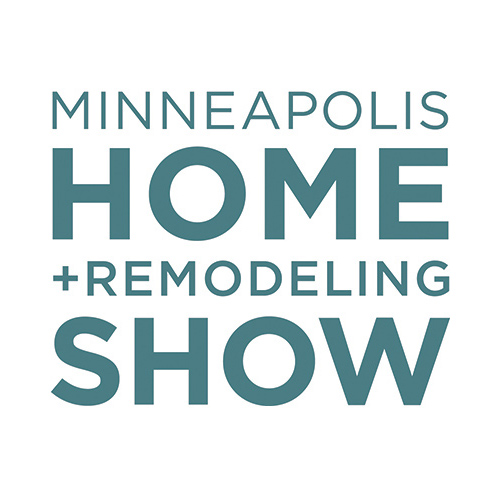 U.S. BANK STADIUM
FEBRUARY 16-18, 2018.
Feb 13, 2018, 14:11 PM